Kolor Beauty Lab
KBL is an industry leading, high-volume manufacturing supply chain partner, who specialize in full service solutions, that work as turnkey services. Our process is designed to handle all aspects of product operations, everything from brand ideation to high-quality manufacturing completion.​
Shop Innovative Formulations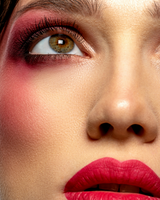 Quality Team
The professional, dedicated staff, behind the scenes, are who make the company thrive. We administer a careful hiring and training process when bringing new teammates on board.

To guarantee KBL Cosmetics operates up to these standards, we follow protocol that assure our workforce is trained to follow an organized quality control system. Comprehensive documentation, including traceability of ingredients, batching and filling records, and in-process and finished product inspections, are monitored at every stage.
Our Mission
Quality and complete transparency are our first priority because we believe our clients' trust and satisfaction are the key to our success and their success.

Our self-appointed duty to provide cutting-edge solutions that are ahead of the curve and utilize innovative, technology-driven strategies throughout the entire process is what drives us. When you partner with us, you are partnering with a team dedicated to help you navigate creative business strategies, product testing and developments that meet all of your cosmetic needs.

Capabilities
Our world-class turnkey services and products are coupled with innnovative product development, branding, testing, and manufacturing. It's what sets KBL Cosmetics apart from other manufacturers.

Compounding
Flexible compunding allows us to completely customize fill levels and sizes for a variety of products including semi-solids, creams, liquids, and gels.

Filling
Our cutting edge equipment allow for a high-volume filling on a wide array of product packaging.

Packaging
We love a challenge! if your product vision requires specialized packaging, we are the manufacturer ready to help make it a reality.