About us

Capabilities
Our world-class private label manufacturing services and products are coupled with innovative product development, branding, testing, and manufacturing. It's what sets KBL Cosmetics apart from other manufacturers. Building a luxury cosmetics brand just got a whole lot easier!

Compounding
Flexible compounding allows our custom development to fill levels and sizes for a variety of products including semi-solids, creams, liquids, and gels. Perfect for sensitive skin, our product selection skin care products, lip care, men's skin, eye makeup and our complete lineup will give you all you need for building your brand!

Filling
Our cutting edge equipment allow for a high-volume filling on a wide array of product and product packaging. As private label cosmetics manufacturers, there's nowhere better to turn when building your brand. We're the premier suppliers and manufacturers for anyone looking for private label branding. Contact KBL, your luxury private label cosmetics manufacturers.

Packaging
We love a challenge! if your product vision requires specialized packaging, we are the manufacturer ready to help make it a reality. As products manufacturers, our private label makeup and personal care products packaging makes for a quality product you can be proud of. We have entire production lines ready for contract filling so you don't have to find multiple vendors!
Custom Formulation Inspiration | Cosmetics Manufacturing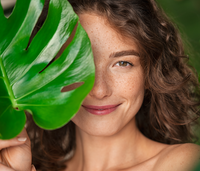 Who is KBL
KBL Cosmetics is an industry leader in Contract Manufacturing and Private Label cosmetic manufacturing for personal care/cosmetic items. We are experts in all facets of the beauty industry; from natural skin care to mass, from luxury to value….so come and create a brand with us! Organic cosmetics and skincare products are in high demand. Build your luxury cosmetics brand with KBL.
Our private label clients range from big retail chains, natural channels, and specialty stores. And our brand portfolio consists of the biggest makeup brands and personal care brands on the market today along with emerging indie brands.

Certificates: Organic Certification, GMP Certification, FDA Certification, ISO:9001 Certification